Sustainable and organic products are all the rage these days and here are a few ethical finds from all over the globe which are not only natural but come with interesting backstories as well!
TWO WINGED FRUIT
Two-winged fruit was established by a scientist with a passion for the environment. It is an Australian brand that prides itself on being Palm oil-free and is credited with the same! The shampoo I have smells great but honestly what impressed me, even more, is the hair balm. My hair is long and I have loads of knots in it so this after bath balm really sorted me out!
The shampoo is made using coconut and olive oil and the miracle balm is made using organic certified hemp seed oil. They use their own recipes employing traditional artisan methods are 100% natural. Filled with essential oils for scents, clays for color and natural preservatives. The bio on their owner is extremely interesting and for a further read you can visit their website on Link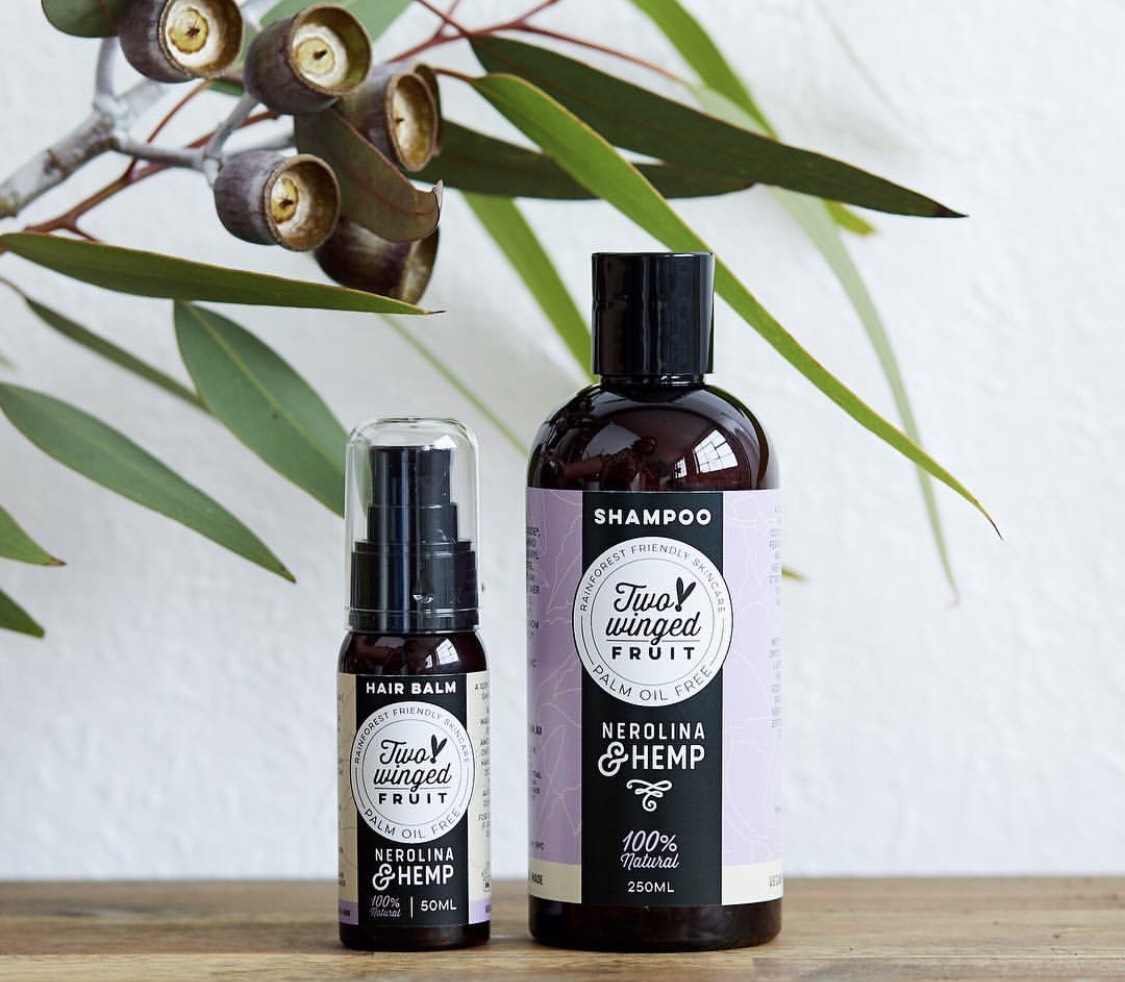 SWAHLE
A brand based in Assam, the name Swahlee is based on the Assamese word for girl. What I liked best about the brand story is that they use natural cotton and silk handloom fabrics which are so integral so integral to India's heritage. This sustainable and organic brand also stresses on creating jobs for young people.
Particularly women, in northeast India who would otherwise leave the region in search of work elsewhere. My pick from their collection would be the indigo and blue linen dress made from 100% cotton custom fabrics, using khadi (handspun yarn). Fabric hand-woven by Freeset in West Bengal and constant transparency about their costing, production and fabric is displayed on their website! Link
LOLA
Is a Brittan based makeup company, which was quite a recent find of mine. I was actually looking out for organic nail polish as every nail polish I used during travel would either chip or if not when worn for a long time would weaken my nails and make them this pale shade of yellow! Not healthy and not great to look at either!
Nontoxic without compromising on color, their nail polishes are free from 10 of the most potentially harmful ingredients found in many other polishes. Those being toluene, formaldehyde, dubutyl phthalate, tphp, camphor, styrene. Paraben, gycol ether and perfume! Their colors, I must mention are extremely delicious, especially the pastel ones. Apart from everything else, they cost less than 10 pounds! Check out their range of colours on Link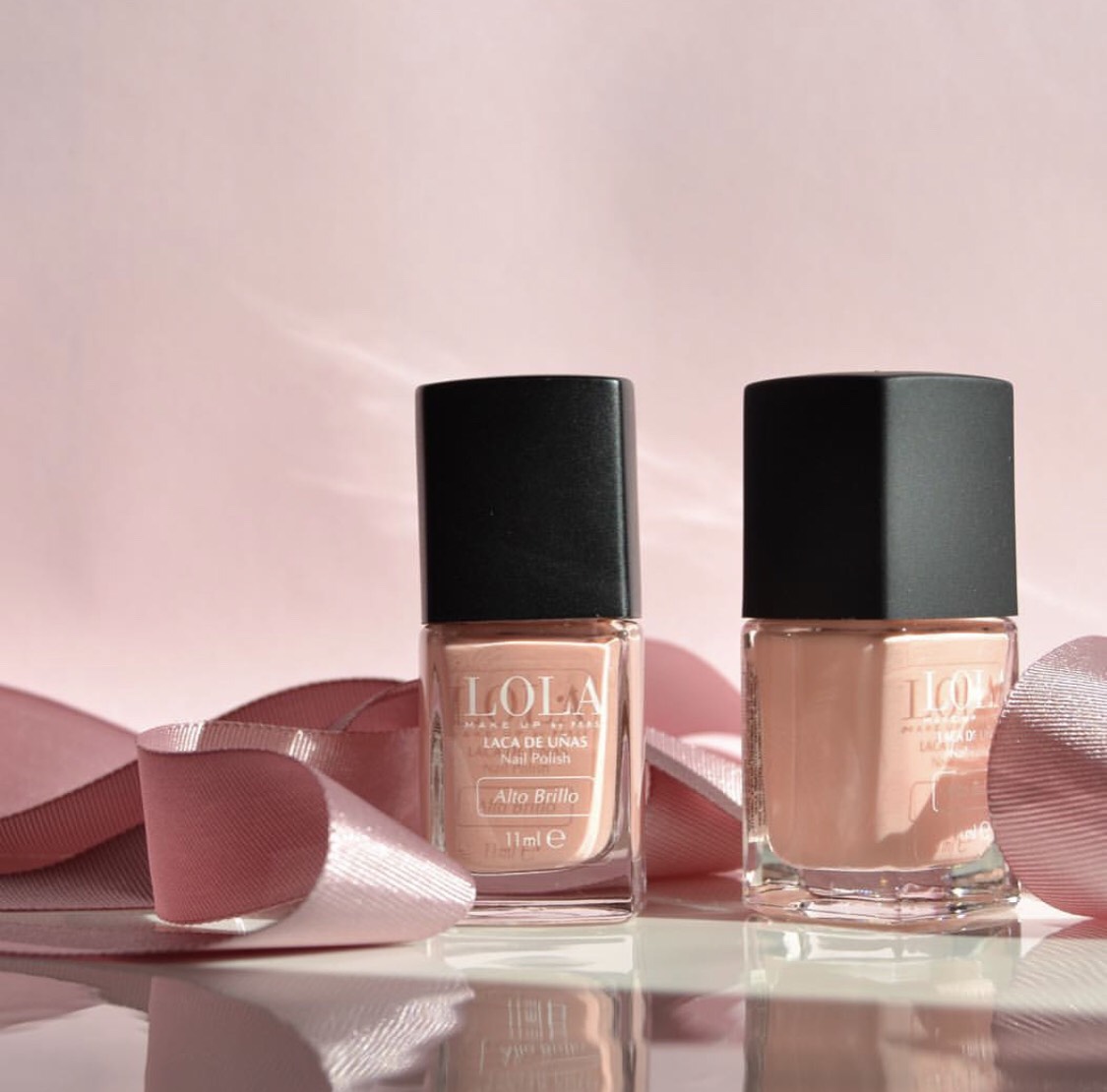 GUSH
This footwear brand stood out strongly to me because a common problem in India is the artisans and laborers not being paid fairly for the work they put in. The Gush team helped these artisans so that they could keep the art form of a handcrafted show alive. They gathered a group of 5, gave them a clean working space and worked towards giving them access to a safe job, sustainable income and a chance to break out of the poverty cycle and support themselves!
They reached out to an NGO that works towards women's empowerment and helped women from there with small jobs like sewing and embroidery from home so that they could help their families as well. Needless to say, they are doing a great job for to support the community. My pick was the skittles which have hand made pom poms on them as well.  They also believe in a zero-waste policy and are the proud owners of this sustainable  website
ELIZA ELIZA
It is a UK based accessory brand wherein the clutches are hand-sewn by the owner using hemp. Hemp is a sustainable crop due to not needing as much water or pesticides as cotton. Beyond being antifungal and antibacterial this fabric is hardwearing. Whilst softening over time giving beautiful and unique characteristics to the bag!
The owner Elizabeth is very careful bout her bags showcasing a cause.  So her eye mask and clutch of the V collection really symbolize a lot.  The eye mask and bags produced of organic cotton and hemp , are sustainable  but what is of most importance is the print, which is of small and large vulva designs.
She hopes that the vulva design becomes a talking point and helps to raise awareness of genie cancers and the importance of having a regular smear test. She donates some of the proceeds of each sale to the EVE appeal in the UK. More information available on website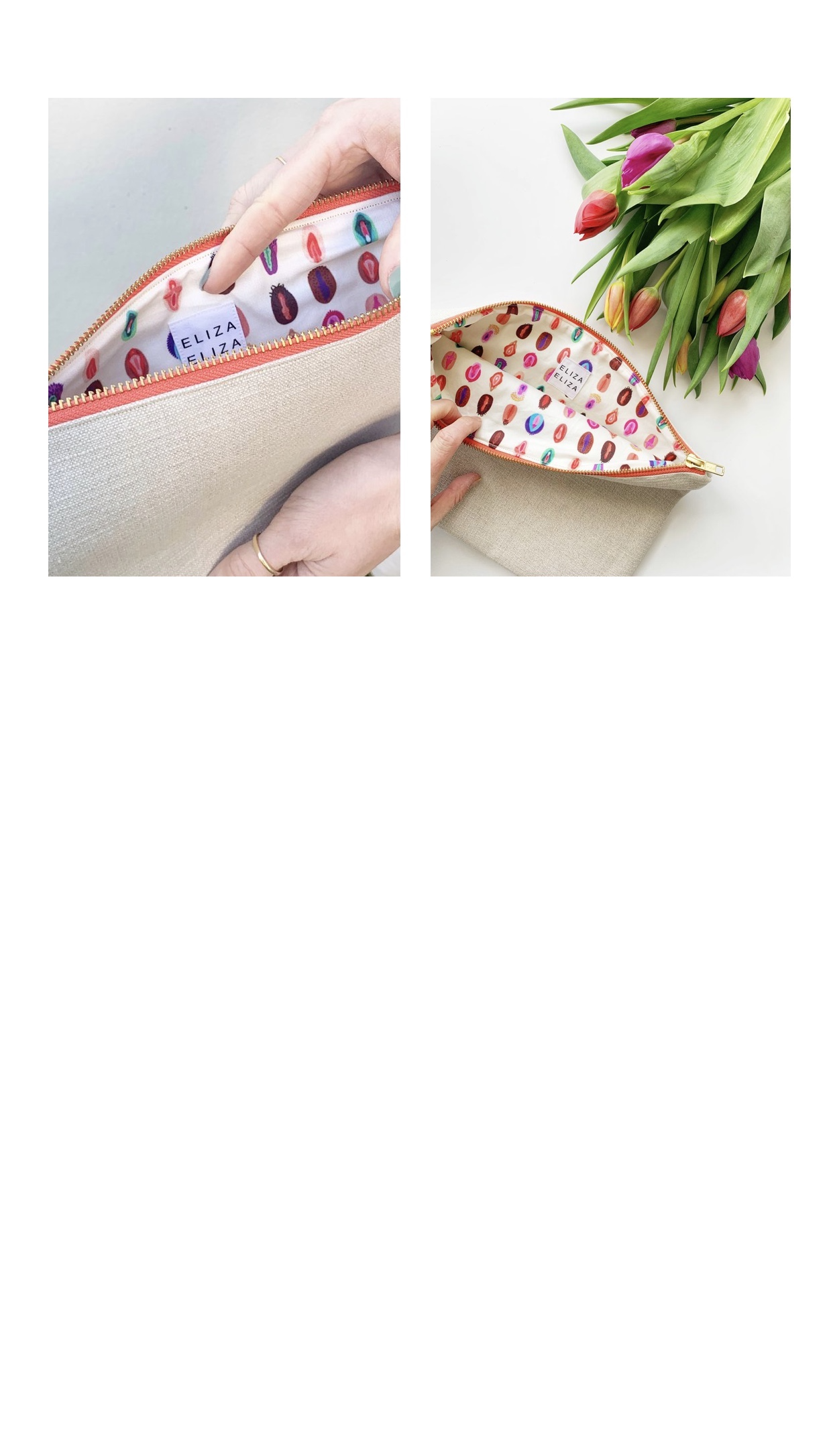 MOBORR
This is one of the first brands I have heard of being a brand using rain-fed organic cotton textiles. They are aesthetically unique but also biodegradable, breathable and low on emissions. The fabrics that they work with are the real heroes.
In their quest for minimizing carbon footprint along with their zero-waste philosophy, small batch production, plant-based dyes, coconut shell buttons, hangers and hang-tags made from recycled paper amplified with plastic-free packaging. I personally loved the feel of their top and pants . Not only was it super soft but was also anti crush which is excellent to travel with!
I have to say this brand has won my heart in terms of comfort and convenience! Available on website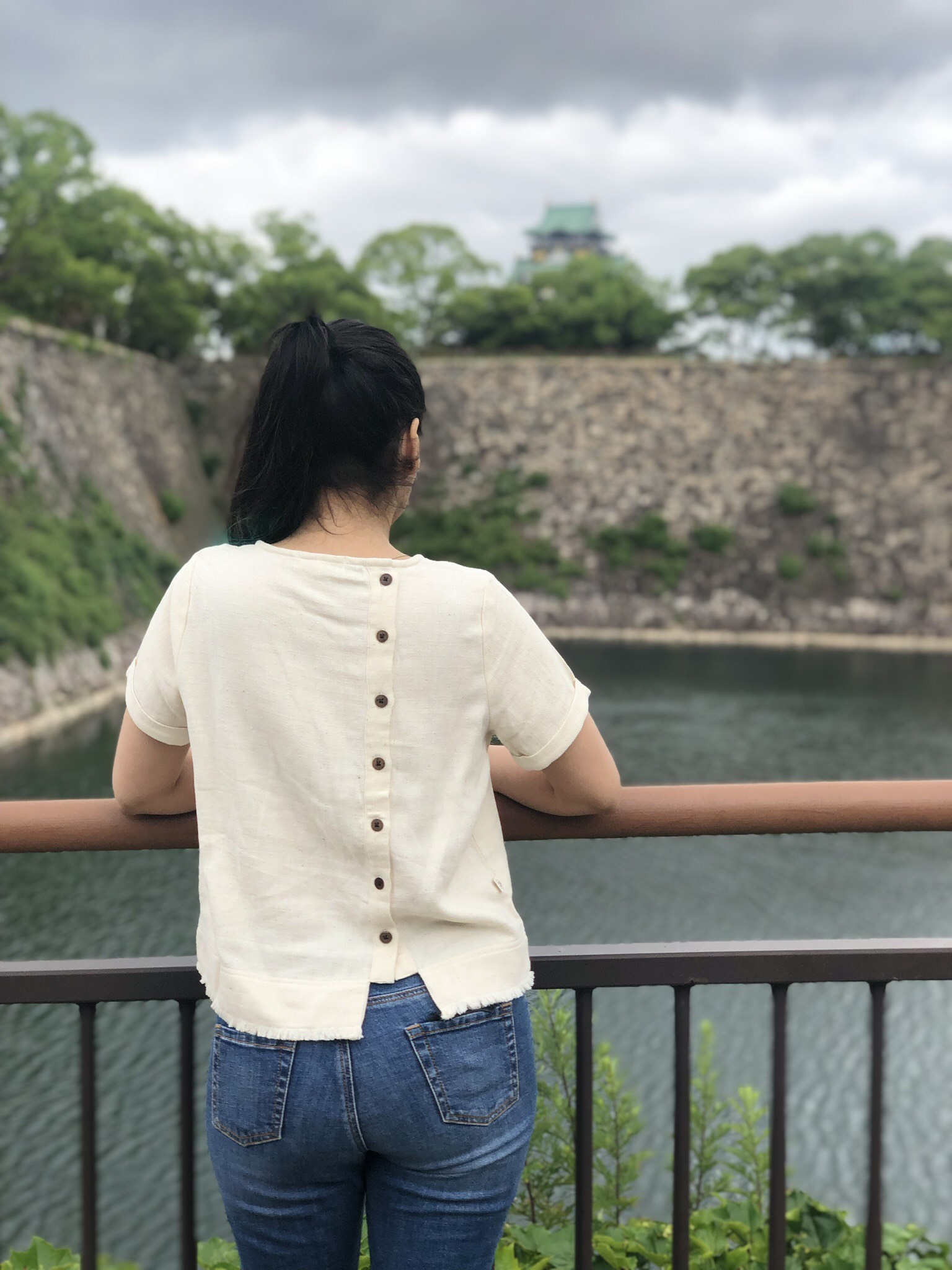 IRUAG
Iruag is a young street brand, drawing influences from what surrounds us. Sartorial street streetwear coming from an organic and rooted brain defines the vision of the brand based in India. The brand ensures to sustain the ethics and originality of the creator through what it offers.
IRUAG is a medium to portray the thought process, experiences and elements coming out from the creator's imaginative soul.  They are also fans of the zero waste policy and apply it to most of their pieces! They are available on https://instagram.com/iruag_official?igshid=1athak6nl8l0c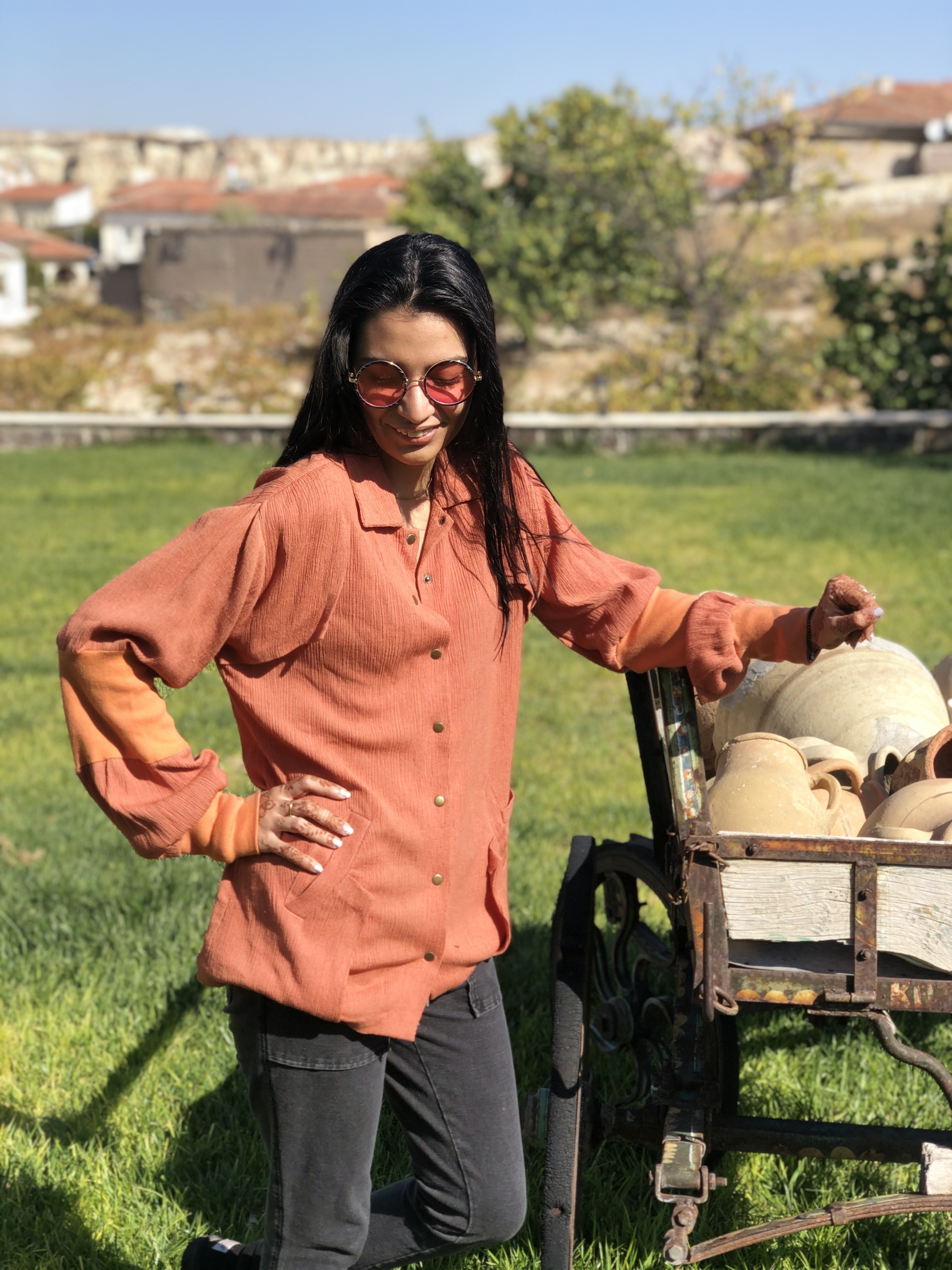 MADEBYCOOPERS
Nutrient-rich plant oils, therapeutic grade essential oils, flower hydrolats, and botanical actives! Each product has an aromatherapy element to it: Calming, Balancing, Uplifting, Energizing and Passion. Drawing from the Ayurveda philosophy to treat the body as a whole, we believe to nourish the skin, nourish the mind.
All products are always 100% free from Parabens, SLS's, Mineral oil, Palm oil, Sulfates, Artificial colours and Synthetic fragrances. They are vegan friendly and cruelty-free.  I particularly like the Atmosphere mist. It comes in a glass recyclable bottle of course and is a hypnotic blend of eucalyptus, cedarwood, coriander and black pepper to mist around the room and on linins. A comforting blend of four essential oils designed to restore peace and balance emotions. Check out all their products at – https://madebycoopers.com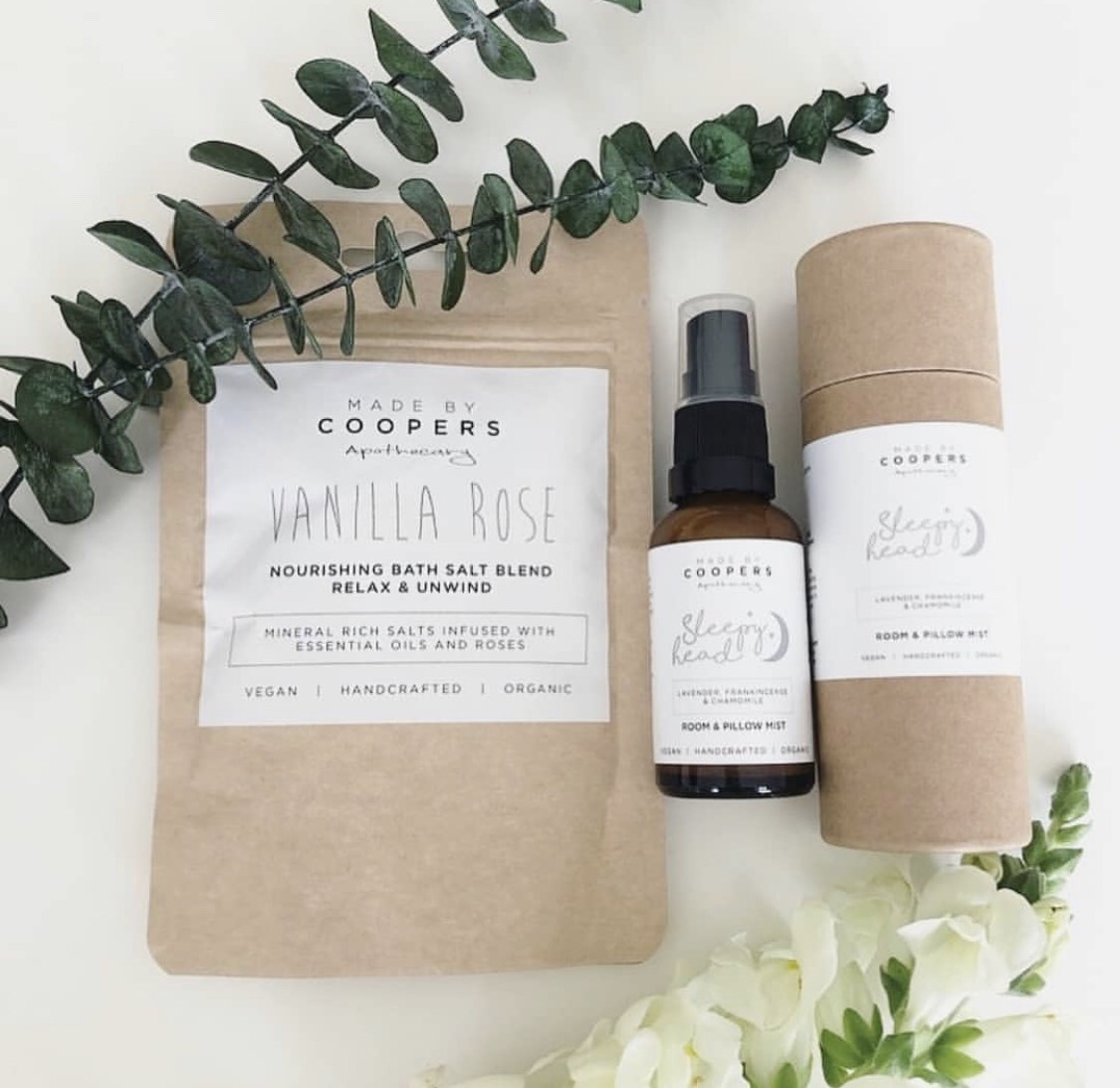 Follow Sonya: www.instagram.com/sonyavajifdar
---